Blog
When Trust Meets Innovation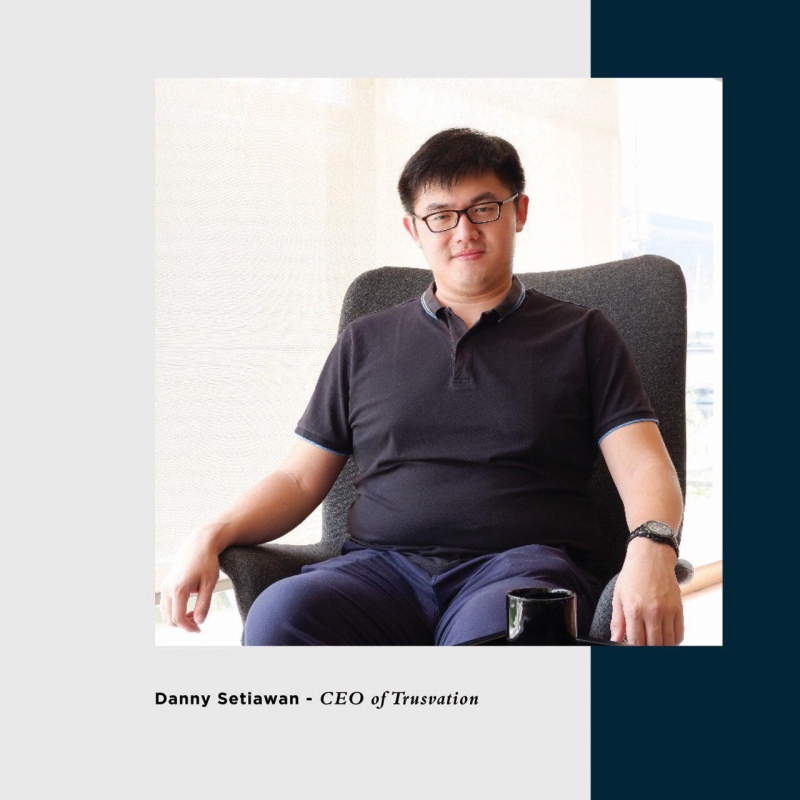 Danny Setiawan

CEO of Trusvation
Short interview questions:
1. Why are you in this type of business?
As founder, I have experienced more than 10 years in Accounting, Finance, and Taxation supporting clients from various industries. We discovered many SMEs have a problem related to Accounting and Taxation, through innovative technology and accounting expertise we are in a strong position to provide effective and timely solutions. Our technology can provide the simplicity of business process and real-time reporting, so the business owners' can comfortably focus on running their business, with all administrative matters handled by us.
2. Can you provide me with a description of your business?
Our range of services are as follows:
Financial Services (Accounting Administration, Auditing, Accounting Software)
Taxation Services (Tax Filling, Tax Review, Transfer Pricing)
Payroll Services (Calculation Monthly Employee Income Tax, HR Software Program)
Advisory Services (Business Planning, Tax Planning, Marketing Strategy)
Information Technology Consulting (Web Development, Mobile App Development, App Review, App Integration)
Skill Improvement Training (Accounting, Tax, Financial Management)
3. How long have you been in this business?
Our company has been actively supporting SMEs for almost 3 years.
4. How did you get started in this business?
We utilize leading Accounting Software as part of our advisory services. In turn we support our Clients which uses the software for their accounting and taxation matters.
5. What are the biggest issues for running this business?
The initial challenge was to alter the Client's mindset from conventional Business Process and to familiarize them to High-Tech Business Processes, since many Clients are accustomed to conventional style Business Processes.
6. How do you market your business? How are people aware of your business?
We conduct many events or join with another event as speaker. Our topic covers Accounting and Taxation matters so we can increase awareness and widen our community base through every event. We also engage digital advertising and social media to increase our Brand Awareness.
7. Why do you choose Werkspace co-working office space to grow your business?
We like the design of Werkspace which is in line with our Business style. The ambience is very cozy to support our team in delivering the best service to our client. Werkspace also has a dedicated team to support our various needs which makes it easier for us to focus on growing our business.
8. What are skills and qualities crucial to your business success?
Technical skill in Accounting and Taxation is must. Clear and concise communication skills are also crucial for effective interaction with our Clients.
9. What is your message for other aspiring entrepreneurs?
NEVER GIVE UP. Efforts will not betray results.