Blog
The Startup Journey: Deckindo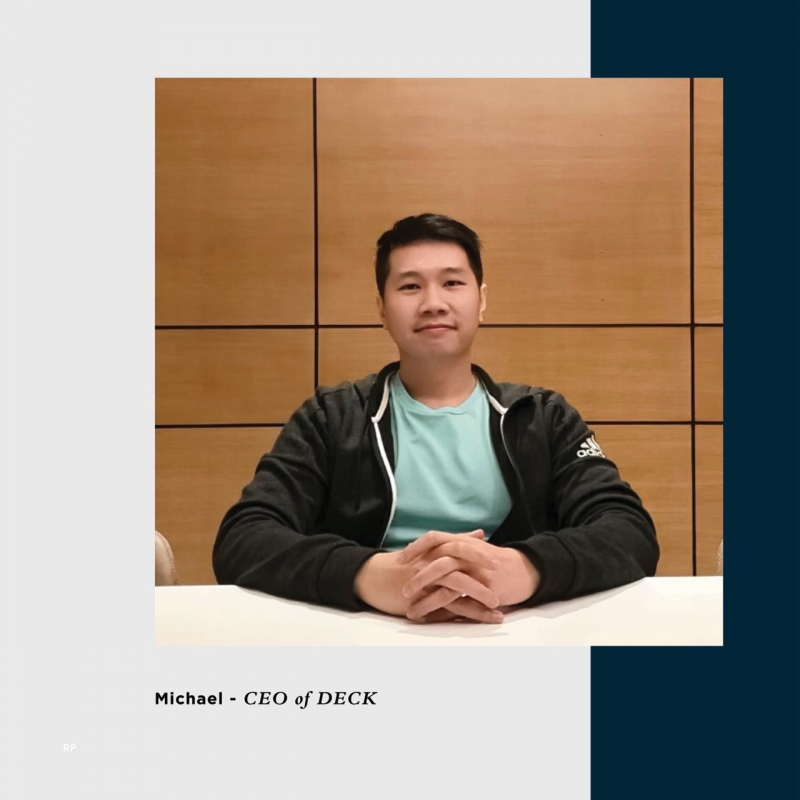 Short interview questions:
1. Why are you in this type of business?
We believe that everyone should have equal chance to succeed in life. Based on that idea we decided to build Deck, a platform where everyone can share their business related information without any boundaries and restriction.

2. Can you provide me with a description of your business?
Deckindo is a technology startup company that focuses on building an all in one business application called DECK, with the unique selling proposition" Keep all your business necessities in one place" which covers the digital version of business card, portfolio, catalog, brochure and professional connection builder.
DECK app itself has unlimited possibilities such as Job seeking, job posting, building professional connection, brand advertisement and endorsement.
Deck shares a similar vision with Werkspace in the sense that we provide convenience and support businesses of all sizes to grow. With regards to that, we will give every Werkspace tenant a free verified account which is valid for one year for the downloads during April and May of 2019. Just download our app from Appstore or Playstore and our admin will contact you directly via Deck.

3. How long have you been in this business?
We've been developing deck for almost 2 years. Over time, we have implemented improvements at Deck in order to adapt and accommodate the needs of current and future business activities.

4. How did you get started in this business?
There were two meaningful occasions that inspired me with ideas to build Deck. The first one was when I struggled to find my business partner's name card in order to contact him to discuss some urgent matters. To make things worse, my business partner had changed his phone number without telling me beforehand.
The second occasion was when I went to an event empty handed and ended up with one bag full of brochures, business cards and pamphlets. In my case, most of the time those things will just end up in the dustbin within one or two days. Imagine how many trees were needlessly cut down to make those printed material which eventually will turn into paper waste.
I shared those experience to my colleagues and to my surprise, my colleagues also had similar experiences regarding that topic. We decided to solve this paper waste issue by creating an app called Deck.

5. What are the biggest issues for running this business?
Changing and Transitioning people's lifestyle from using printed media to digital media. It might take a while for people to get accustomed to digital media to distribute their business documents.

6. How do you market your business? How are people aware of your business?
We collaborated with event organizers to explain the benefits of using digital media as a way to store and distribute their business documents. Moreover, we will also save our environment that way.

7. Why do you choose Werkspace co-working office space to grow your business?
We believe that Werkspace offices are located in easily accessible and strategic places throughout Jakarta. Werkspace Offices also have a lot of services, front desk support and amenities that can help us grow our business.

8. What are skills and qualities crucial to your business success?
Communication skill and passion. We enjoy what we are doing because we love our job and we are extremely dedicated to share our visions and missions through our app. We believe that our app is the best platform for people to interact with their existing and future business partners.

9. What is your message for other aspiring entrepreneurs?
Take action, Take risks and believe in yourself. Success only comes through action. We will never know the outcome unless we start doing it. Believe that you will succeed in life and you will find ways to overcome any obstacles you face.