Blog
Inspiring article shares Erick's journey to building a successful local business and brand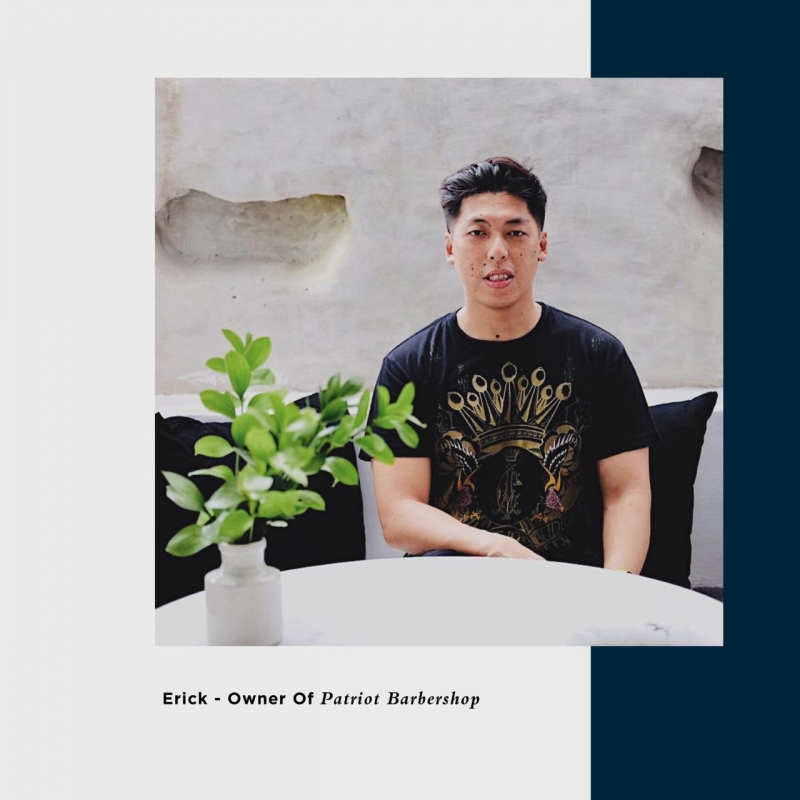 January 2019's inspiring article shares Erick's journey to building a successful local business and brand, starting from nothing but a dream and a burning desire to succeed.
Erick established a hipster style barbershop "Patriot" in 2014, starting from humble beginnings in Jakarta. Being passionate about gentlemen's hair and fashion industry since a young age empowered Erick to bring his business ideas into fruition in the face of numerous challenges and adversity.
Perhaps it would have been easier if Erick chose to take up an existing barbershop franchise with a proven track record. However, this would mean that he would have to compromise between his ideals and opt for a concept and service that did not meet his vision and criteria. Instead, he challenged himself to create a niche market segment and took bold risks to pursue his dreams.
The early years were fraught with difficulties and possibility of imminent failure was a constant threat to the barbershop chain. Problems ranging from having to relocate their first outlet due to unexpected lease changes, finding skilled personnel to join their team and keeping them happy, were some of the challenges he had to overcome. However, Erick's stalwart leadership, unwavering dedication and drive guided the business every step of the way to reach the success it is today. His success story stands as a beacon which inspires every aspiring entrepreneur inside of us. It proves that through dedication, passion, hard work and ingenuity, real success is within our reach if we are brave enough to take that first step.
Patriot Barbershop's outlets has spread across multiple locations with a steadily growing client base. This success has rewarded the Patriot Barbershop team with a healthy and stable income, peace of mind and a better work-life balance. The success for Erick is far more rewarding than a profitable business, he has proven to critics that the impossible can be done and proven to the rest of us that chasing your dreams can be worthwhile.
Patriot Barbershop's vision is to provide the best experience to its customers through exceptional skills and excellent service while the mission is to prioritise customers' satisfaction as well as implying standardised SOP in all Patriot Barbershop outlets.
Find out more about Patriot Barbershop by visiting their website (http://thepatriot.id) or follow their instagram (https://www.instagram.com/thepatriotbarbershop/?hl=en).