Blog
Apera Pacific Indonesia : An Entrepreneur's Journey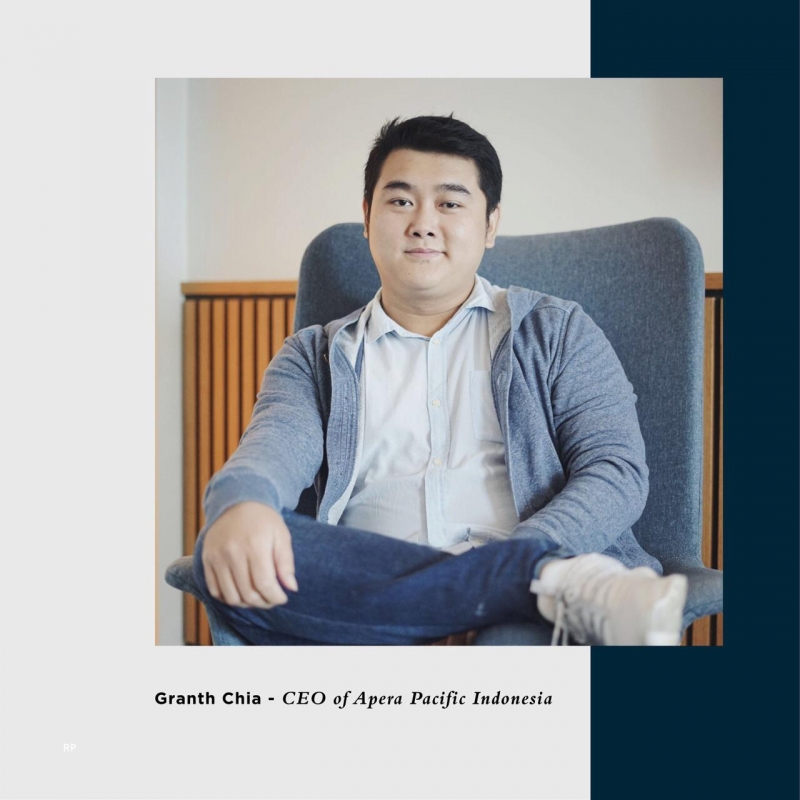 GRANTH CHIA
CEO of Apera Pacific Indonesia
Short interview questions:
Why are you in this type of business?
Apera Pacific Indonesia's founders specialize in Information Technology and from what we discovered, Indonesia is in the midst of rapid development in the fields of transportation, smart building construction, and retrofit of public facilities. We believe all those areas can be improved from the side of security technology, so we decided to give a solution by customizing tailored systems through a globally renowned brand with strong track record in Access Security. HID can do so much more than just the security's side alone (i.e. Management, IT Integrations, Mobile Apps, Smart-Building, etc.).
2. Can you provide descriptions of your business?
Apera is an IT Company that provides solutions to fulfill your IT needs. Our client base range from SME's to large multinational companies and Government Departments.
Apera Pacific Indonesia is part of a multinational group of companies located in globally in the United Kingdom, Switzerland, Germany, and China.
Apera Pacific Indonesia specializes in Access Control Security Systems (HID Global Partner) and Systems Integration, with extensive experience on development, Programming and software testing.
3. How long have you been in this business?
We've been in the security system industry for almost 4 years now, and we have more than 6 years experience in programming and software testing.
4. How did you get started in this business?
After lengthy due diligence regarding opportunities in Indonesia, we decided to setup a company named Apera Pacific Indonesia. With support from HID as our partner because HID is well-known globally as a leader in the security technology area.
5. What are the biggest issues for running this business?
Educating the client and raising awareness was a challenge in the beginning. Many clients are unaware that Access Control can do a lot more than simply opening and closing doors (i.e. User Behavior Analysis, Time Attendance, Smarts Building Integration, etc.)
6. How do you market your business? How are people aware of your business?
We share our security system solutions to building owners, building management teams, consultants, system integrators, and contractors. So, they can maximize their investment by fully utilizing most if not all, of the available functions of the system instead of limiting them to the opening and closing of doors.
Through periodic collaboration with HID, we hold events and seminars with HID partners throughout Indonesia. Hence, we increase awareness about our company and services.
7. Why do you choose Werkspace coworking office space to grow your business?
Werkspace hosts and supports businesses of all sizes from a wide range of industries that can potentially benefit from our products and services as they grow. We see many parallels that align with Apera's medium to long term business goals.
8. What are skills and qualities crucial to your business success?
Often, skills alone are not enough to ensure business success. Having the right attitude along with dedication and a burning desire to succeed is key. We also have to think ahead of the competition and try to propose innovative solutions to help the client save time, save costs and increase their business efficiency. By repeating, refining this process and delivering results, we have generated a lot of sales leads and repeat orders from satisfied clients.
9. What is your message for other aspiring entrepreneurs?
Be ambitious, be fearless. Set high targets and even if you fail to reach it this time, it is not a shame. For me, real shame is not having given your 100% when there is the opportunity to do so.